Fire Dance is the highly anticipated follow-up to the album
Electriguitartistry and is released worldwide on Candyrat Records.
Digital Release – CDs – Limited Edition Vinyls – Tabs – New Videos!
You can find more info about the album here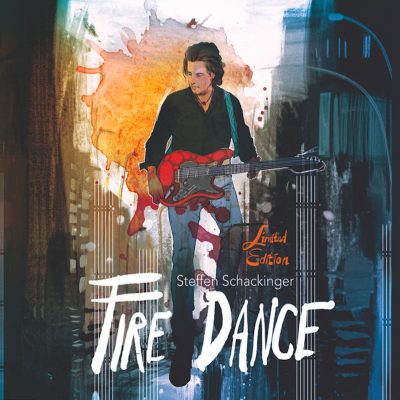 Steffen was born in the centre of Denmark, on the island
of Fyn. He began his musical career playing the violin, cello
and classical piano. Moving on to classical and electric
guitar he finally found his right instrument.
Steffen has been touring all over Europe with the band
Merzy and supported ZZ Top and Deep Purple on their
tours, and he has worked as session musician, teacher
and composer since the age of 18.
You can read about Steffens thoughts on music here